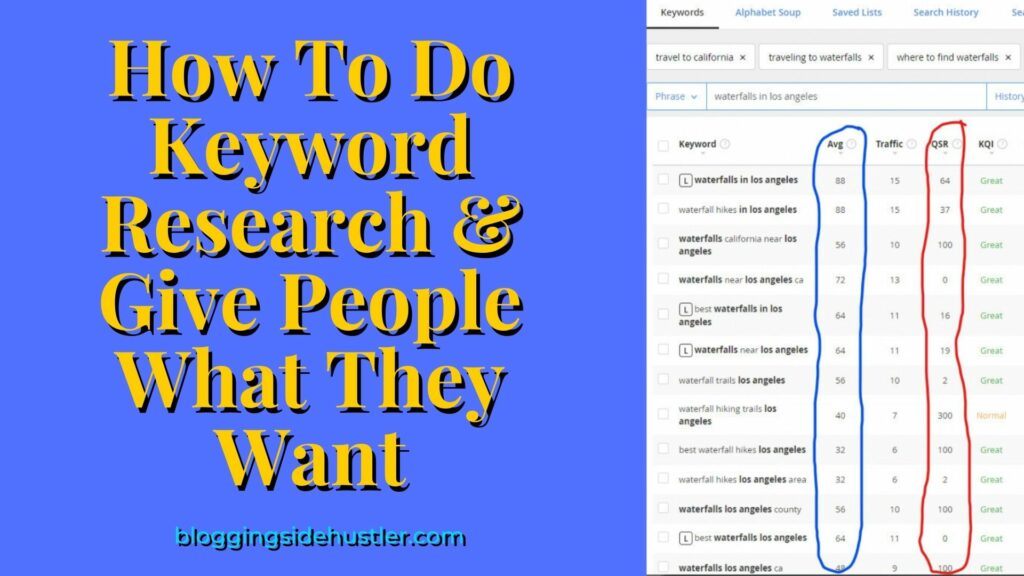 In this article, I want to help you on your blogging as a side hustle effort by teaching you how to do keyword research for a blog or website.
I know when I've started my blogging journey, the word "keyword research" was prevalent in my blogging training no matter which affiliate marketing platform I tried out.
However, it's a bit of an elusive concept.
In fact, I personally struggled with it on my first website, where I really underutilized the keyword research tools available to me and thus haphazardly created content with mixed results.
By the way, that website started in 2006, and there are web pages I wrote for specific targeted keywords that still don't rank to this day.
That's the reality of blogging – you can write about anything you want, but if no one can find what you wrote, then all that time and effort spent on writing and publishing it could just be wasted.
That said, in a nutshell, what keyword research does for you is to enable you to identify what people are looking for so that you can fill that need with your content.
Performing keyword research for your blog or website is the first step in creating an article that successfully gets exposure (and hence traffic) on the web, and this is what I'll walk you through for the remainder of this post.
What Is Keyword Research?
To answer this question, we first have to realize what a keyword is.
A keyword is essentially a search term that you would enter into a search engine (say Google, Bing, Yahoo, etc.) to get more information about that search term you entered.
A keyword can be a single word, it can be a phrase, or it can be a question.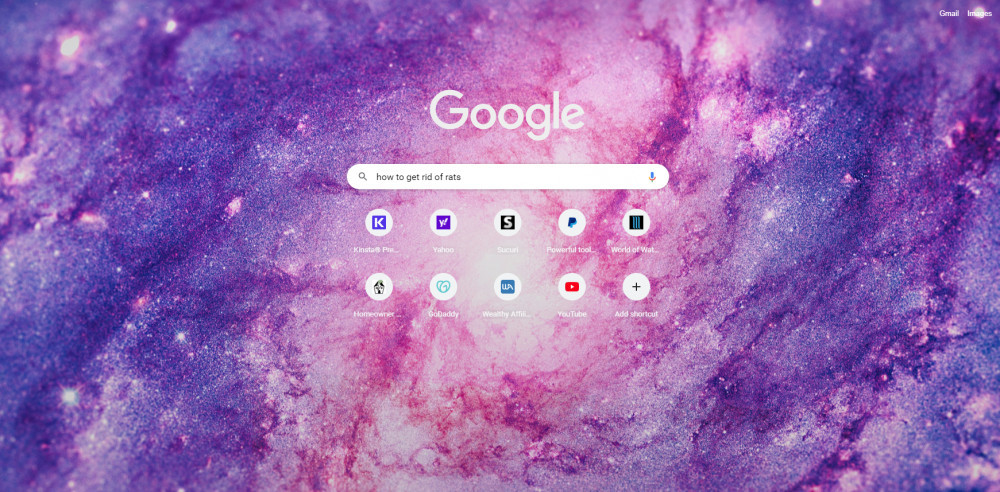 When it comes down to it, you enter the search term in the engine because you have a question about a topic or you'd like to know more about something.
The search engine will then display for you on the search engine results page (or SERP) the websites that it thinks best answers your inquiry based on their complex search algorithms.
For example, I can enter into the Google search "waterfalls" and it will return everything it thinks is relevant to that word whether it's the popular 90s song by TLC or an actual waterfall in nature or even waterfall curves or charts in technology.
Of course, I can get more specific in my search query and type in "best waterfalls in los angeles" and Google is likely to answer my inquiry with websites telling me which waterfalls are the best ones to find near Los Angeles.
In both these examples, "waterfall" and "best waterfalls in los angeles" are each a keyword.
It's really as simple as that!
With the exception of paid placement advertisements, you can see that the better the website is at addressing your inquiry (in the eyes of the search engine irrespective of whether you agree or not), the more prominent they show up in the SERP.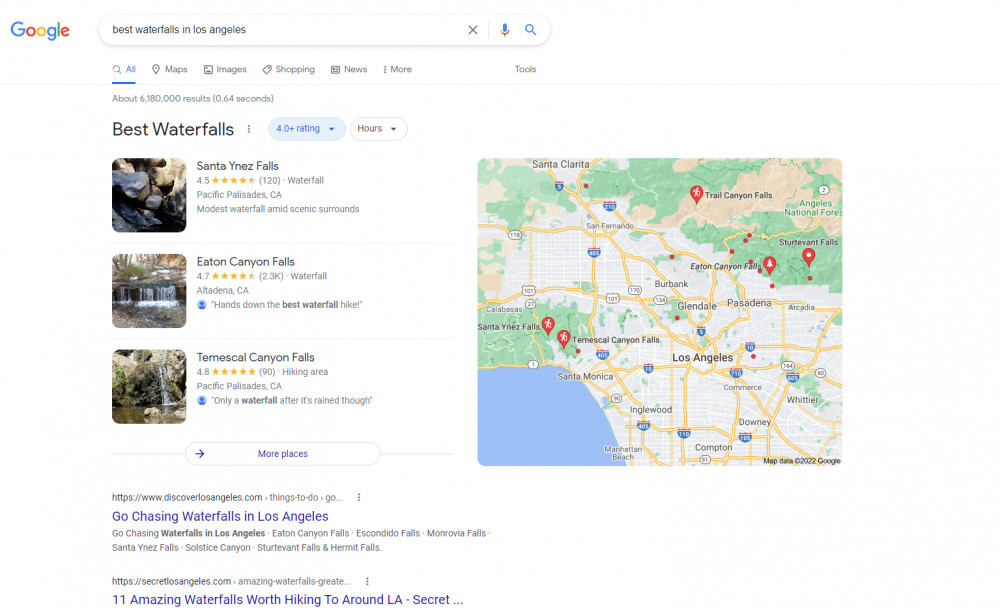 So given that, keyword research is something you would perform to identify what keywords (i.e. topics) people are looking for.
The more popular the keyword, the more traffic opportunities you have to capitalize on with your blog content that would focus on that topic.
However, there could also be more competition for those popular keywords, which would become factors that affect the speed at which you get ranked and show up on the first page of the search results.
Ideally, you'll want your content to show up on the first page of the search engine rankings since most people don't bother checking the search results beyond that first page.
As a blogger, you'll want to perform keyword research so you can determine what people are looking for, and then give them what they want with your blog content.
How Does Keyword Research Work?
Your job as a blogger is that you're a communicator seeking to answer the questions that people are looking for concerning the topic that you've based your article (i.e. blog post) on.
So how do you know what the people want?
Well, here's where keyword research comes in.
What keyword research is supposed to do is to give you information about particular keywords that you want information about.
Among the data information your research of a particular keyword should yield are…
Traffic numbers (i.e. how popular is that search term?)
Competition (i.e. how many websites have ranked for that search term?)
Related keywords (i.e. what other keywords are people using that's related to the one you've entered?)
etc.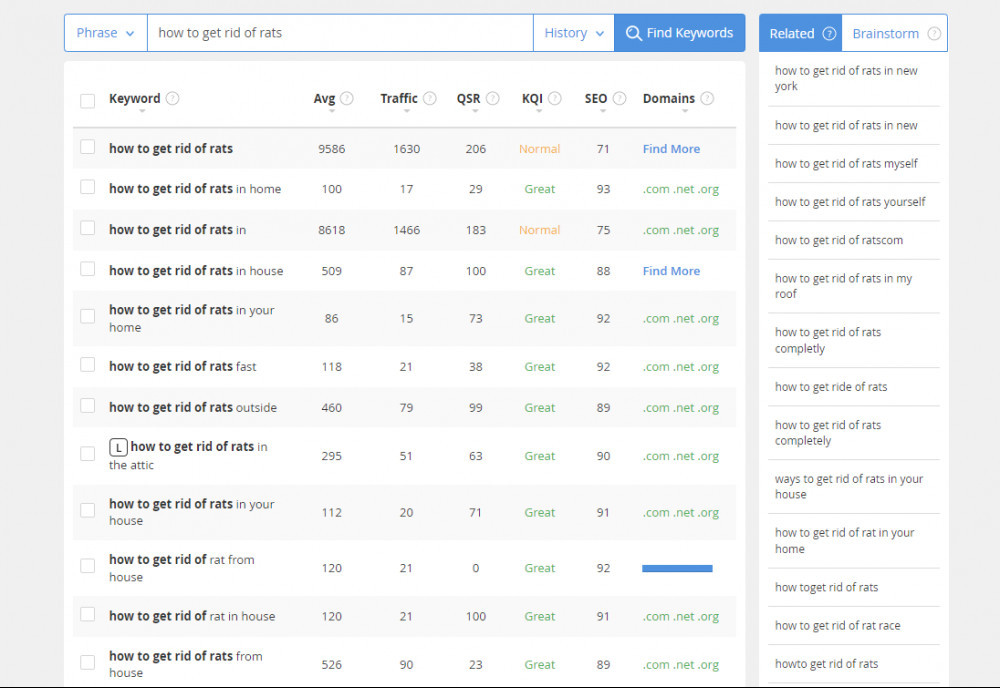 If keyword research is done effectively, then you should have a pretty good idea of what to blog about targeting the keyword that you want to provide answers for.
Generally, there's a tradeoff between ranking faster for low competition keywords (that tend to be "long tail" or have multiple words in them) versus ranking slower for high competition keywords.
So if you're starting off, it's in your best interest to try to rank for the "low hanging fruit" of keywords with little competition with a decent amount of traffic.
If you do a good job providing such answers, then the search engines like Google will reward that blog post's relevancy by putting it in front of people searching for information concerning that keyword.
If the post really answers the mail about the keyword or search term, then it ought to show up in a prominent position on the search engine results page so more people get to see your work.
And if the content is captivating and informative enough to help people with their questions, then it ultimately pleases the people who have read your content.
Indeed, the way people and search engines respond to your content go hand-in-hand.
If people like a website due to a positive experience at answering a particular topic (or keyword) they cared about, then they may…
refer other people to your blog post (via backlink or word-of-mouth)
bookmark or favorite the blog post for repeated visits
engage you and make comments or ask questions on that blog post
trust you enough to follow your advice (maybe buy something off your recommendation)
etc.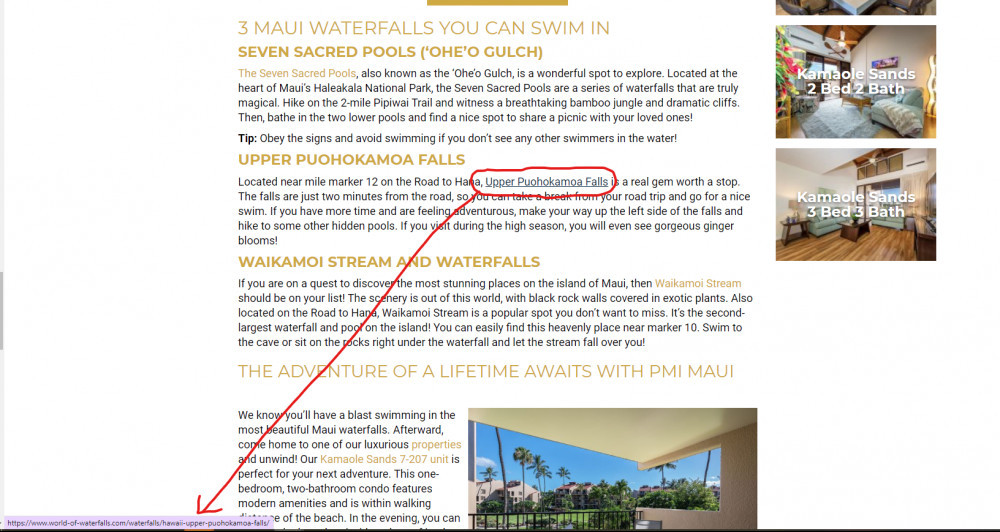 All of these human responses signal to Google (or other search engine) to continue rewarding that blog post by ranking it higher so it continues to be put in front of people looking for information on that keyword.
This, in turn, gets more eyes on your article, which also drives more traffic and thus more opportunities.
If the blog post is doing really well with both people and search engine algorithms, then over time, this post can then become an authoritative source of information for consistent ranking (and thus getting more help from the search engines in a bit of a positive feedback cycle).
An Example Of Keyword Research In Action
Now that you have an idea of what the whole keyword research concept is about and how it works, let's run through an example that I've employed on one of my websites.
In this example, I decided to write up an information article about hiking shoes since it's a vital piece of equipment when we hike to waterfalls.
So as part of my keyword research, I went into a keyword research tool to pull up information about the search term "best shoes for hiking".
This is what it showed me…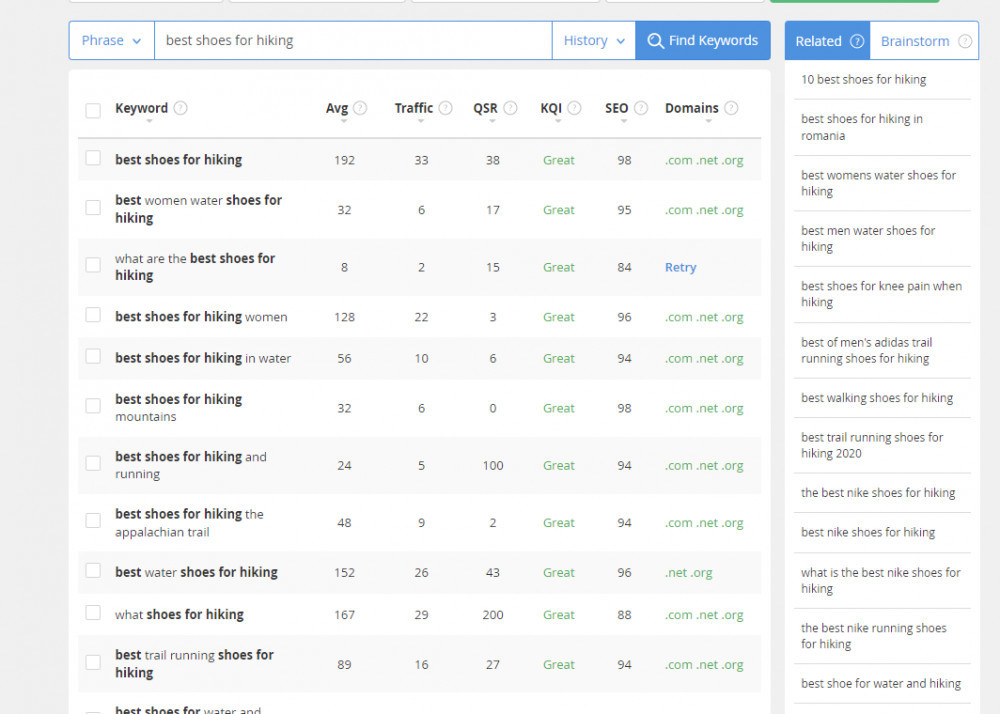 In this keyword research, I saw that this search term was very promising because it had high traffic (I like to see at least 100 under the "Avg" column, which represents average searches for this term per month).
However, it also had pretty low competition (I like to see under 100 for the "QSR" column, which represents quoted search results for this term).
And so based on this keyword research, I decided that it was worth the effort to write an article addressing the need for good hiking shoes to chase waterfalls with, where I targeted the keyword "best shoes for hiking to waterfalls".
Of course, since I have a blog about chasing waterfalls around the world, I wanted to write my content for my niche of waterfalls.
The writing process to provide quality content with enough metadata (or search engine optimization or SEO) to let the search engines know what this article is about is a separate process.
In any case, after about a weekend spent gathering my data, brainstorming how to communicate what I have to say, and then putting in the content into the website for publishing, the article went live.
At this point, it's now up to the search engines to apply their algorithms to determine where my content would rank as far as the search term "best shoes for hiking" is concerned.
Because there wasn't much competition at the time I had written this article in the spring of 2020, it took maybe about a month or two before it ranked on the first page of Google.
Below is a picture of where this article ranks in the Google Search Results Page (SERP)…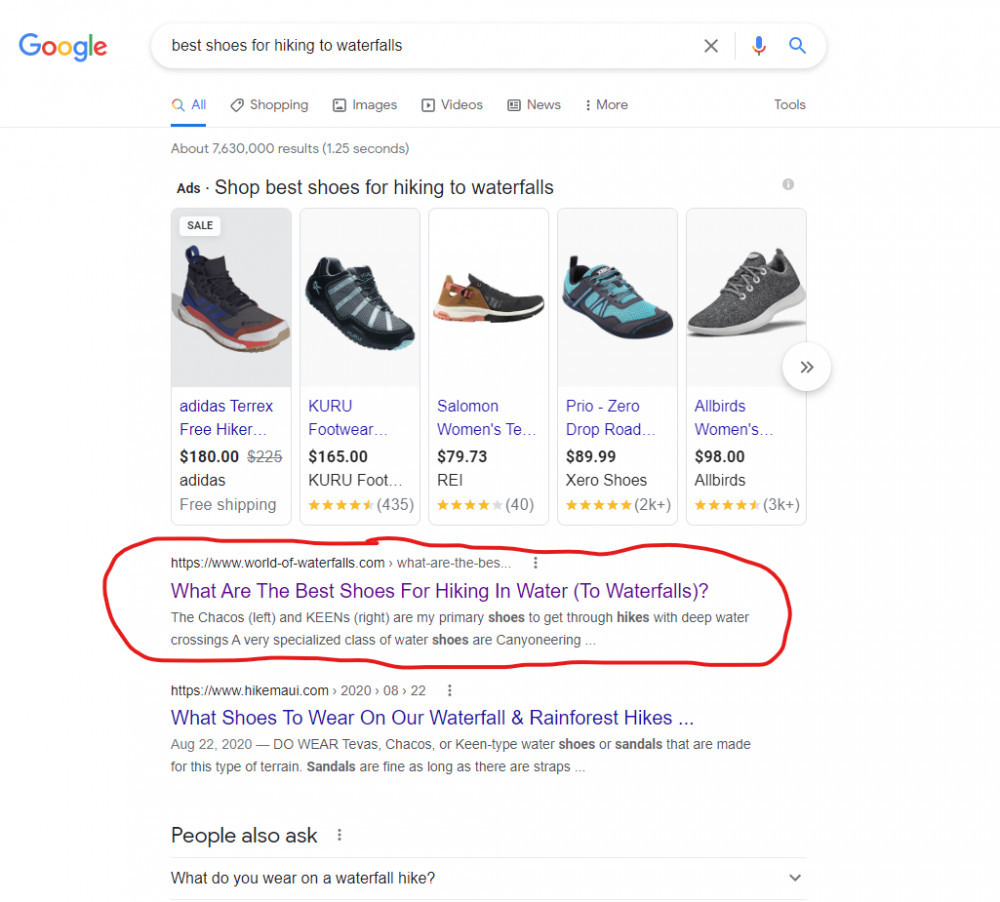 And that's an example of keyword research in action, where we went from an idea to writing content that the search engines rewarded with a good ranking.
What Are The Best Keyword Research Tools?
So which keyword research tool should you use for your blogging efforts?
Well, there's no shortage of keyword research tools on the internet that you can choose from (some of which are free and others which require payment).
To make a long story short, the best keyword research tool to use is the one you're the most comfortable with.
It may sound like a cop out, but I'm in no position to tell you what is the best one to use.
All I know is that the tool I use and am comfortable with is Jaaxy, because it comes with a Wealthy Affiliate membership.
You can give Jaaxy a try by entering a search term in the following box…
Wealthy Affiliate (or WA for short) is an all-in-one platform that I use to set up and host my blogs as well as get training on affiliate marketing as a whole among other things.
I actually have a premium plus membership with WA so the Jaaxy tool I'm using is the enterprise version which essentially gives me…
unlimited keyword searches
unlimited number of saved keyword lists
quick and automatic pull of traffic stats for at least 10 keyword results than premium or starter
at least 40 more alphabet soup keyword results than premium or starter memberships
the alphabet X soup brainstormer tool
and more.
It's pretty much all I need as far as knowing how I can figure out how to give people what they're searching for through my blogging efforts.
Indeed, it can be quite the rabbit hole to get sucked into looking for a suitable keyword research tool (some of which are provided by Google Search Console, for example) and to use it effectively.
Such a rabbit hole can easily paralyze you with information overload.
The bottom line is that in the world of blogging, the degree of success is largely determined by how well you direct your resources (i.e. your time, energy, and money).
Especially since I'm blogging as a side hustle, I have don't have the luxury of spending lots of time vetting the various keyword research tools let alone web hosting / affiliate marketing platforms.
And since Jaaxy gets the job done for me, I don't need to spend any more of my time on looking for the best tools and get sucked into that paralysis-by-analysis-inducing rabbit hole.
Final Thoughts / Conclusion
In conclusion, keyword research is a vital step getting your content exposure while at the same time meeting the demands of what people are looking for.
Even though it took me years before I finally grasped this idea of giving people the information they want, once you get it, you'll find that you can rank quickly, which immensely helps with your website's authority (i.e. rankings).
Obviously, the more posts you write that rank, the more authoritative your blog or website becomes, and thus the more opportunities you have for your content to reward you (with traffic and hence income).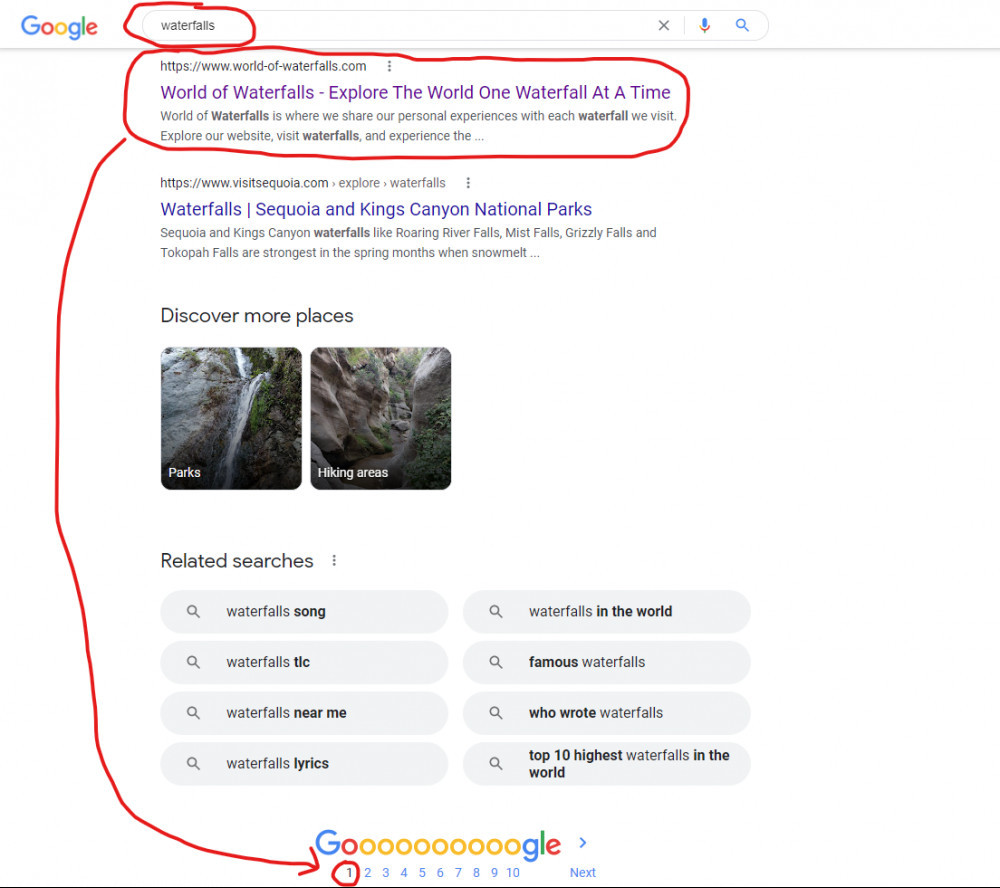 I hope you've found this article useful to de-mystify the concept of keyword research particularly if you're a blogger.
If you're considering starting a blog as a side hustle, you're definitely going to want to save time by cutting to the chase and getting the tools (including the keyword research tool Jaaxy) as well as the education to get started, get trained up, get support, and get writing!
My preferred website hosting and online entrepreneur training platform is Wealthy Affiliate, which saved me time by providing all the tools and resources I needed for my blogging side hustle.