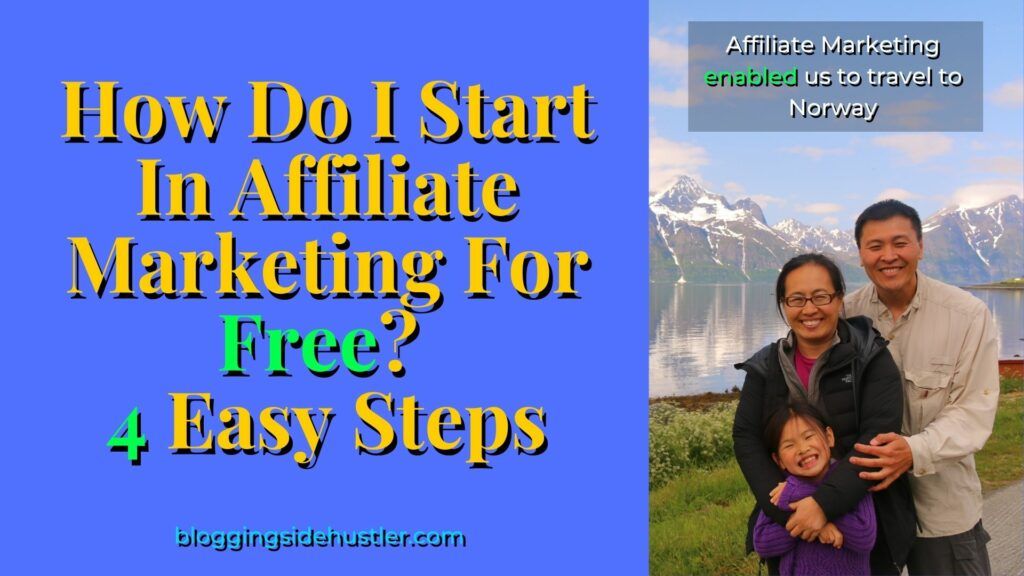 If you're asking the question "How Do I Start In Affiliate Marketing?", then you're probably in a situation where I was at when I found myself paralyzed with a lot of information but not really certain about the direction that I should go. Especially if you're trying to dip your toe in making money online, it's easy to run around in circles at the expense of your time and money. As a result of that confusing experience, I'm going to share with you the 4 concrete steps that I've taken to finally gain traction on the elusive topic of making money online through affiliate marketing.
You'll see that by taking action, you will have more laser focus on the immediate tasks in front of you so you don't get distracted with shiny object syndrome.
As a result, a lot of the information overload and confusion kind of stops becoming noise and starts to make sense since you're actually "getting your hands dirty" by doing and internalizing what it takes to get started in affiliate marketing.
So just do these actionable steps below, and you'll be well on your way towards starting your own affiliate marketing business and, more importantly, having fun with it!
Sign Up With A Web Host
The very first step in getting started in affiliate marketing is to sign up with a web host, because in order to make money online, you need to have a website.
There are a lot of web hosts that you can choose from.
Just to give you an idea of some of the hosts that I've used to create a website, I've used the following in no particular order…
Solo Build It (formerly Site Built It)
Amazon EC2
BlueHost
MDDHosting
Kinsta
Digital Ocean
Wealthy Affiliate
Of the above web hosts, if you're new to creating websites or you can't be bothered trying to figure out domain names, privacy, security, etc. right off the bat, then I recommend getting started with Wealthy Affiliate (click here for my review).
That's because you can create a free starter account without even needing to give up your credit card information.
Once you have the starter account, you will immediately be able to create your own WordPress website so you can get right into building a website.
Most importantly, the starter membership also lets you to learn about affiliate marketing in a very tangible way, which is the next step.
Get FREE web hosting and learn the ropes about how to make money blogging
Take The Training / Get Hands On
Once you have a website, you're now in position to actually write helpful and engaging content that your target audience should find useful.
There are a myriad of online resources (some free, some paid) that offer such training such as:
The Authority Site System by AuthorityHacker
Project 24 from Income School
The Affiliate Lab
ClickBank University
The Action Guide from Solo Build It
Wealthy Affiliate
However, the above list is not even close to being exhaustive (as there are simply too many to point out).
Heck, you could even try to make sense of a lot of the free literature you might find on the internet and take a crack at starting your own affiliate marketing business at no monetary cost (though you'll probably be spending a lot of time learning by trial and error).
Personally, I've used Wealthy Affiliate's training courses and live classes to learn how to make money online effectively by minimizing on the mistakes that people have made (and are sharing such lessons with you).
In fact, the free starter membership includes a 10-lesson training course, which have even more specific and detailed tasks that you would perform as you progress through the course.
By the end of the course, you will have a website that is already set up to continue writing effective content for as long as you want to keep building up your free website based on what's taught in the training.
You will also be able to leverage your learning to start securing your own piece of web real-estate by buying a domain name that helps to build your brand.
So rather than going through another round of noise and confusion trying to figure out which training course to take (and pay for in most cases), just take the free training that Wealthy Affiliate provides.
Of course, it's a bit much to just start out and expect to write quality content that is not only respected by actual people but gain the respect of search engine algorithms from the likes of Google, Bing, Yahoo, Duck Duck Go, and more.
That's why you'd want to at least get hands on in your training.
That way you can internalize the principles taught within the course, which will make you wiser and better able to sift through the fog of information overload in the internet literature.
Get started with affiliate marketing training that is proven to be successful
Ask Questions / Get Coaching
No training program is perfect from the standpoint that you can just go through a course and become an expert straight away without asking questions as well as getting support and/or coaching.
If it was that easy, everyone would be taking that perfect course and everyone would be successful.
But as you can see in real life, it can't be that easy because there are successful entrepreneurs as well as many more not-so-successful ones who have given up.
In my mind, buiding your own online business is analogous to raising a child – it takes a village to raise one properly.
Indeed, you are likely going to have a better time if you seek and accept help so you feel supported.
After all, we know how difficult it can be if you have to go through life-changing experiences (like raising a child) by yourself.
This is why in addition to taking the training that I advocate doing in step 2, you need to seriously do the mini-tasks within the training so you're in position to ask questions if something's not clear or you get stuck.
Heck, even though I've been earning money online through affiliate marketing since 2006 (so this is not my first rodeo), I still go back through the training and I still ask questions when I need clarification.
We're all in various stages of learning in our journey so there's no such thing as a dumb question.
Therefore, I'm glad that there's a community willing to pay it forward and help out, especially since this community exists in the same platform as where I'm building the website as well as taking the training.
You shouldn't feel like you're alone in this journey, especially if you're learning how to get started in affiliate marketing through the Wealthy Affiliate platform.
You should never feel like you're alone in your affiliate marketing efforts.
Establish Good Habits
The last concrete step you can take to get yourself started in affiliate marketing and making money online is to establish good habits or routines.
What do I mean by this?
Well, if you brush and floss your teeth every day, or you work out every day, or you do finances and pay your bills every month, these are all examples of performing regular tasks that you've allocated time out of your life consistently and periodically.
In these examples, you know that if you brush your teeth and floss daily, then you're less likely to have cavities, gum disease, and all the painful complications that come with tooth decay.
Furthermore, if you work out everyday, you know that you'll likely be healthier and less prone to chronic health problems down the road.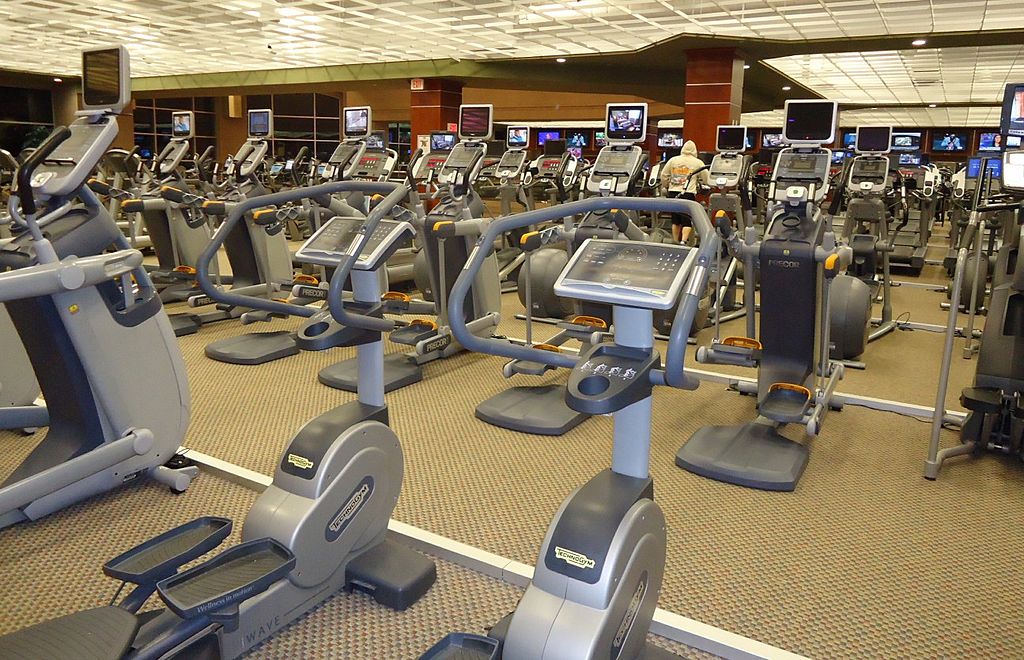 And, if you do finances consistently, you will know where you spend your money so you can take action to live within your means and not get into leveraged situations where you let someone or something else control your life.
Granted, these aren't exactly things most people get excited about doing, but because they're easy routines and they lead to your long term benefit, then you don't mind doing them frequently and consistently.
So the same is true for establishing good habits in your online affiliate marketing business. Do these things frequently and consistently, then they'll lead to the long-term success of your business.
What are these habits? I recommend that you do the following…
Treat every moment of your life's experiences as potential content for your online business and/or blog by documenting them!

Take pictures – you likely have a smart phone that you can do this quickly, easily, and naturally
Take notes – your smart phone probably has a notes app, but you can also write it down on paper or notepad the old-fashioned way if you remember to do it
Record a voice memo – your smart phone likely also comes with a voice memo app so if you can't be bothered writing something down, you can record your voice to phone whatever thought or note you want to "jot down" verbally

Don't let a fleeting idea, inspiration, or brainstorm fade away – document and capture it!

You can write it down on good old-fashioned paper or notepad, or capture it in an online equivalent of a notes app
You can email yourself the idea so you can get back to it at a later time
You can even record a voice memo (though it might be hard to organize and find it if you don't label the audio file accordingly)
The bottom line is that you want to make it a habit to capture and/or document whatever comes to mind as you go through the training, attend a class, perform tasks, or just observing things as you live your life in general.
You never know when you get inspired or a great idea just pops into your mind, and you don't want those moments to fade away!
As a result of capturing these fleeting thoughts and moments as you go through life, you will not run out of ideas on what to write about or what to do in your online business.
Personally since I spend a lot of time at my day job, I get a lot of my ideas and inspiration at unpredictable times and they often pop up while I'm at work.
So I actually use a handy feature in the Wealthy Affiliate platform called Site Content, which is like a virtual notepad so I can quickly capture ideas as long as I have access to a computer and the internet.
That's something I readily have access to since my day job involves a lot of time spent in front of a computer.
Even if I can't work in front of a computer, I could still access Wealthy Affiliate's Site Content on my phone anyplace and anytime I have an internet connection.
You could also use Google Docs and Google Sheets if you're so inclined, but Google Drive is blocked at my day job so that's why I favor Site Content.
By the way, Site Content also has other benefits like revision control (so you can restore work from an autosave if something gets screwed up) as well as a publish feature that is integrated with your website (so you don't need to re-write content).
In any case, documenting spontaneous things as I go is a powerful habit to maintain, and you'll find it takes you much farther in your online business than if you were just winging it.
Heck, it might even be a competitive advantage for you since most people don't bother doing this!
Develop the habit of always capturing your ideas & not letting them fade away.
Final Thoughts / Conclusion
In conclusion, you can see that doing these 4 actionable steps will get you started in affiliate marketing and making money online quickly and successfully.
You've seen how Wealthy Affiliate provides you with all the resources and tools you need to perform all of these steps instead of going all over the place trying to pull this off on your own.
I know as someone who is blogging as a side hustle, I must be efficient with my time or else my efforts in personal growth and taking control of my future will ultimately get dropped.
This is the main reason why I use Wealthy Affiliate as a web host, an affiliate marketing training resource, a support community, and even a note-taking or documenting tool.
It pretty much has everything I need in one place so I can be more efficient with my time as well as my money.
So if you're serious about getting started in affiliate marketing and making money online with your own business, then I highly recommend giving Wealthy Affiliate a test drive and take your first steps towards controlling your future!
Finally, if you want to learn more about my experiences with Wealthy Affiliate, you can read my review. Just click here.